This season – from July to September – after a forced one-year break caused by Covid-19 pandemic, concerts and other events by "Riga Jurmala", the largest music festival in the Baltic Region, will recently take place in Riga and Jurmala.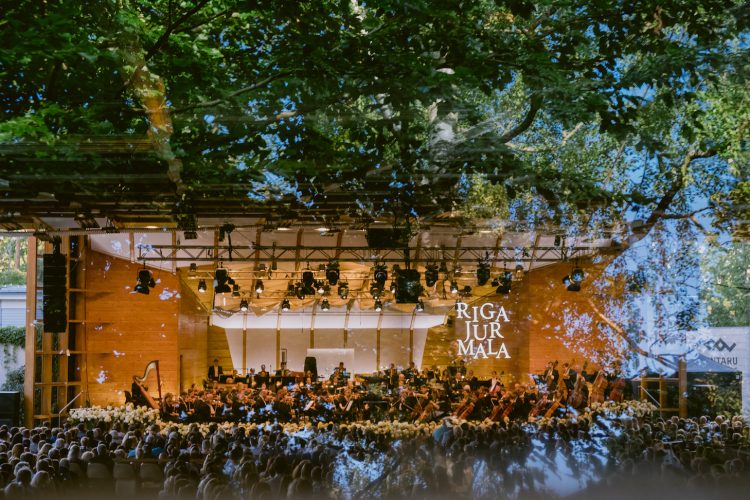 As in 2019, this year the festival events are grouped according to a "weekend" format. Five times, in July, August and September, from Friday to Sunday, music lovers from Latvia and other countries will be able to see and hear the world's best orchestras and classical music performers.
Festival concerts will take place in Riga and Jurmala's architectural gems: the Latvian National Opera, Great Guild Hall, and the most in-demand location of the summer season – Dzintari Concert Hall. The festival will feature renowned orchestras, famous conductors and brilliant soloists. The festival programme includes concerts by the Mariss Jansons Festival Orchestra, the St. Petersburg Philharmonic Orchestra, the Royal Concertgebouw Orchestra and other ensembles.
Under its current name, Riga Jurmala Music Festival is in its third year, continuing the best traditions of the "Baltic Musical Seasons", the festival, which has been held in 2010-s with the constant support of Rietumu Bank and its charity fund Nākotnes Atbalsta fonds (Future Supporting Fund), became a worthy successor to the tradition of music festivals held in Jurmala, which began in the late 19th century.
"This is a long-awaited event for music lovers not only from Latvia and the Baltics, but from many other countries as well. The previous festival generated huge interest among lovers of this form of art. And now, after a forced pause, classical music is coming back to Riga and Jurmala, where it is eagerly awaited and where everything possible and even impossible has been done to ensure that this year's festival takes place at the highest creative and organizational level," says Inga Shina, Chairperson of the Board of Nākotnes Atbalsta fonds.
In the last two years, the Baltic Musical Seasons Festival has hosted concerts by outstanding soloists and ensembles from the first tier of classical music stars. The 2019 festival season has already given Latvian residents and visitors the opportunity to experience the creative work of such masters as Riccardo Muti and the Luigi Cherubini Youth Orchestra, Alexander Sladkovsky, Karel Mark Chichon, Elina Garancia, Lawrence Branly, Sarah Cobour, Joshua Bell, Denis Matsuev and Chris Botti.
The 2020 season has been opened with John Malkovich and the Hungary's Danubia Orchestra Obuda (conductor – Alvise Casellati) performance, followed by concerts by the Vienna Philharmonic (conductor – Rafael Payare). The festival also featured Elina Garancia, pianist Denis Matsuev, cellist Mischa Maisky, the Orchestra of the National Academy of Santa Cecilia and many others.
The full program for this year's festival is available at: https://riga-jurmala.com/