From 3 June, in Riga, in the territory of the former Bolshevichka factory, an art park is open called "Mobile Museum. Next Season".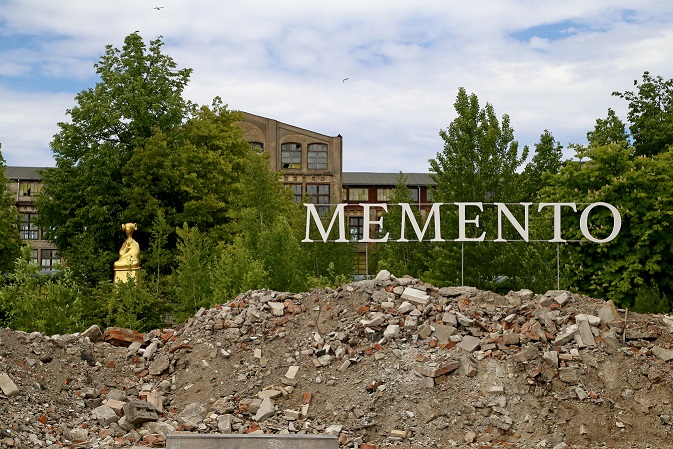 The organiser of the project is the Latvian Centre for Contemporary Art (LLMC).
In this park, one can see works of contemporary Latvian artists created for various art projects during the 1990s.
Many of these works have had a difficult fate. After they played their role (often the leading one) within the framework of some art project, they had to return to the workshop of their author or move to some temporary site, which was not always appropriate for the author's intentions and plans.
The organisers of the art park project call these artefacts "homeless", and now, taken from their original context, they are exhibited at Bolshevichka – not only to meet with viewers and connoisseurs of contemporary art, but also to remind the public of the relevance of the creation of the Museum of Contemporary Art in Latvia. This has been discussed for a very long time.
The park will feature the works of many artists, among them – Aigars Bikše, Ēriks Božis, Evelīna Deičmane-Vida, Ivars Drulle, Reinis and Krista Dzudzilo, Dace Džeriņa, Andris Eglītis, Katrīna Neiburga, Jānis Noviks, Kirils Panteļejevs, Monika Pormale, Artūrs Virtmanis, and Brigita Zelča-Aizpure.
The Bolshevichka Art Park is a large-scale open-air exhibition, a museum without a roof or walls, which can be visited individually or with friends, following the route laid out through the exhibition and the audio guide tips.
For those who are seriously interested in contemporary art, there is a public programme, jointly with the Survival Kit festival, under the general name "Fictitious Museum" – discussions, author's events of artists, performances and educational programmes.
The art park is free to visit and will be open three days a week: on Thursdays and Fridays from 14:00 to 20:00, and on Saturdays from 12:00 to 20:00.

The project has been supported by the Cultural Capital Foundation, Riga City Council and Nākotnes Atbalsta Fonds.